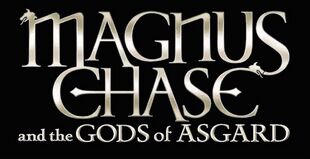 Magnus Chase and the Gods of Asgard is a set of three books based on Norse Mythology by Rick Riordan. The first installment in the trilogy is set to be released in Autumn 2015 after he finishes The Heroes of Olympus series in 2014. The setting of the novels is Boston, Massachussets.
In an interview with the Boston Globe, Rick Riordan announced that the books take place in Boston.
Characters
Edit
Ad blocker interference detected!
Wikia is a free-to-use site that makes money from advertising. We have a modified experience for viewers using ad blockers

Wikia is not accessible if you've made further modifications. Remove the custom ad blocker rule(s) and the page will load as expected.